n°11 — Books/exhibitions: VOL. 13 by Klaus Scherübel, Title of the Show by Julia Born and THEREHERETHENTHERE by Simon Starling. Author: Jérôme Dupeyrat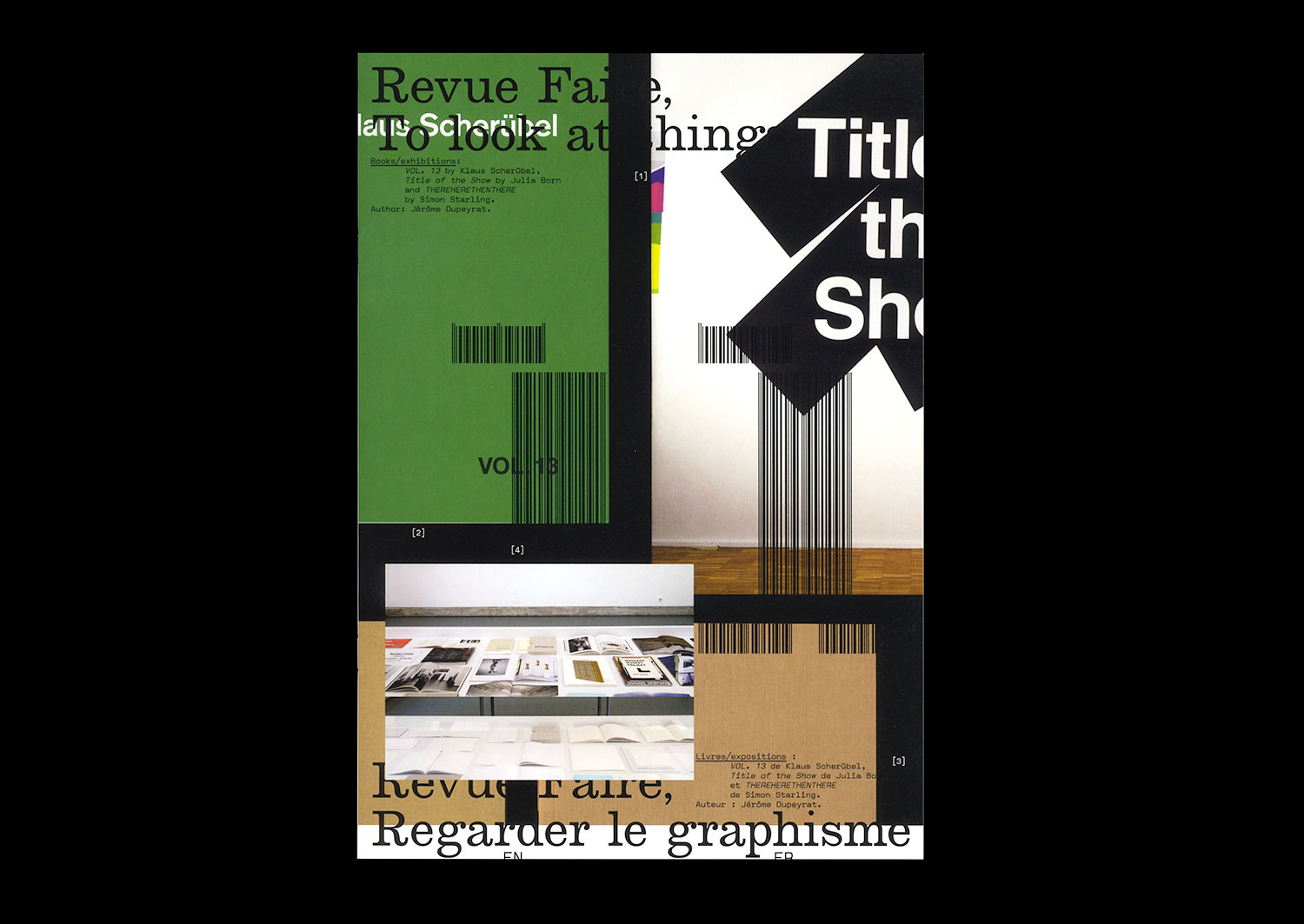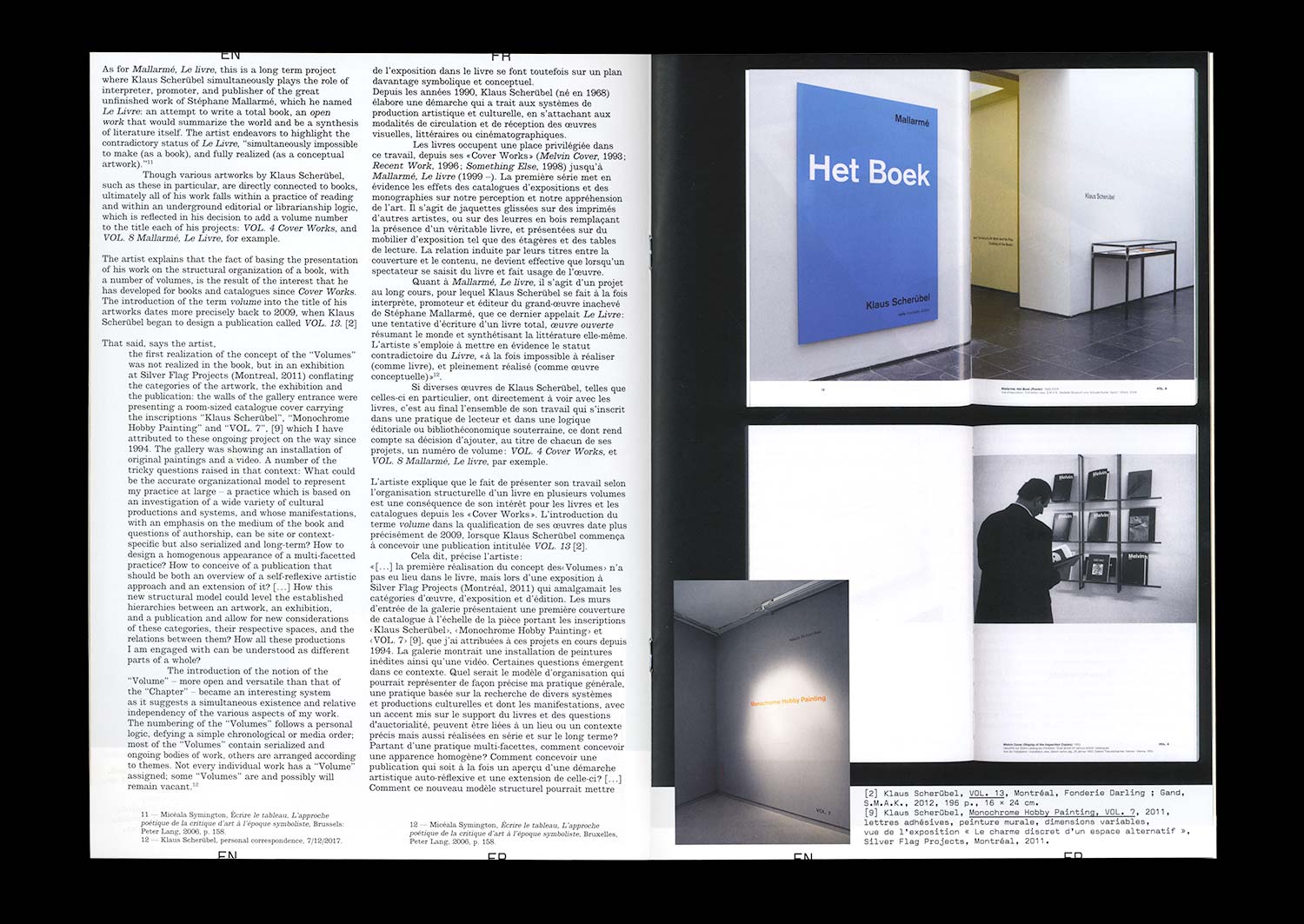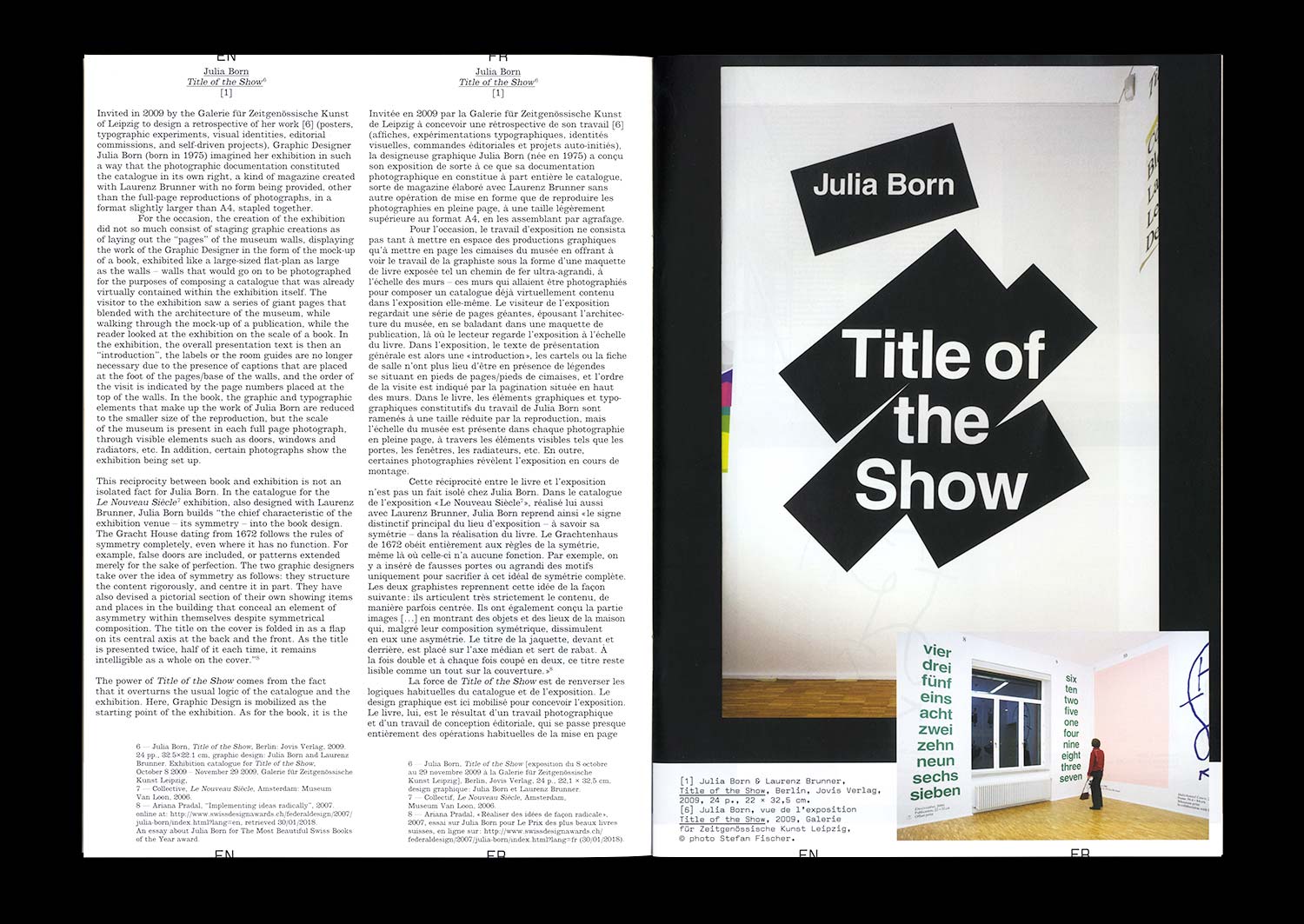 Author: Jérôme Dupeyrat.
20 pages, 21 × 29,7 cm, CMYK
25th April 2018
ISBN: 979-10-95991-09-0
ISSN: 2558-2062
It is a question of observing and analyzing, through this text, how the practice of certain artists and Graphic Designers is built in a relationship and reciprocity with a practice of publishing and the exhibition, specifically according to two modalities:
The exhibition imagined as an editorial process, according to a shift towards the space of the exhibition of logics of writing and shaping having their origins in the space of the book.
The exhibition catalogue considered as a space and as a mode of amplification of artistic and curatorial work, beyond the strict documentary and critical issues usually vested in this type of publication.
The text will be developed beginning with concrete cases, and will focus more particularly on Julia Born by looking at Jérôme Saint-Loubert Bié, Klaus Scherübel, Yann Sérandour and Simon Starling, all while inscribing the analysis of their work into an extended history, from the phenomenon of the "gallery book" in the 16th century to the work of Marcel Broodthaers.